Wapato Neighborhood Looking for Ways to Prevent Future Fires
Posted:
Updated: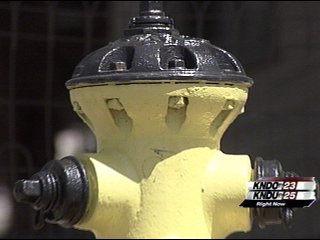 WAPATO--A Wapato family is still staying in a hotel after a fire badly damaged their home a few days ago. Now their neighbors are working to make the area safer from future fires.
Wednesday's fire was the worst Phillip Miranda can remember in his neighborhood.
"I just thank the Lord that nobody got hurt," Miranda said.
Now he's talking with his neighbors about making sure it doesn't happen again.
Most of the house is still here after Wednesday's fire, but some people on this block are worried about what you won't find on South Street: fire hydrants.
Firefighters say hydrants would be a big help.
"Oh that'd be great," Training Captain Dave Martin, Yakima County Fire District 5, said. "Right now we have to bring the water with us. We have to bring tenders from several different stations in order to get enough water to fight a fire like this."
South Street is in Yakima County's jurisdiction. Miranda plans to petition the county to consider putting in hydrants. Martin thinks that's easier said than done.
"It would take a long time. There's a lot of studies that'd probably need to go into something like that," he said. "I think it'd be tough to get it done anytime soon."
Miranda and his neighbors get their water from private wells, but you can't have fire hydrants without a public water system. That's where things get hot.
"It's hugely expensive because the road systems already in place," Martin said. "They'd have to go in and dig up everything that was there and put it back in again."
Martin said this neighborhood is like many others in unincorporated parts of Yakima County, especially during a recession it's tough to get money for hydrants.
The town of Parker's installing a community well.
Miranda said that's an option he'd consider.