Empty Lot Creating an Eyesore for the City of Richland
Posted:
Updated: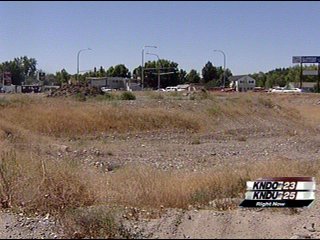 RICHLAND, Wash. - Complaints have come in to the City of Richland offices over a vacant lot that is creating an eyesore. Now the city has a lawsuit against the property owners.
On the corner of Jadwin Avenue and George Washington Way behind Jackson's Sports Bar sits a huge hole in the ground.
The city sold the property back in 2006 to Bristol Homes. Construction soon started on an apartment building with an underground parking garage, which explains the hole.
The city now has filed a lawsuit against the property owner for breach of contract for not completing the project.
Complaints about the empty lot are coming in from a 2009 community survey, where 425 people responded. The survey shows many want to see some changes in the locations appearance.
"Some of our survey respondents, when we asked them about community appearence, singled out the lot that's near the corner of George Washington Way and Jadwin Avenue. They called it an eyesore, they said it needs to be completed as a project. They really would like to see it cleaned up, fixed and completed," said Candace Andrews, Public Information Manager for the City of Richland.
A representative at Bristol homes, Mike Mortimer said the property is payed off and free from any contract. He also says the reason they pulled away from the project was because the market changed, the economy dropped and banks stopped lending.
He said he understands completely where the city is coming from but the company didn't want to build something that wasn't going to make money.
Little details about the contract with the city are being released at this time. The trial for this case has been postponed while attorneys prepare their case.