Cap and Trade Bill Passes House
Posted:
Updated: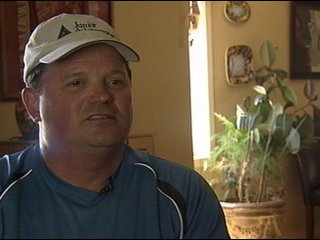 RICHLAND, Wash-- Call it a slim victory for the House of Representatives: seven votes were the difference between life and death of the American Clean Energy and Security Act, coined cap-and-trade.

Representative Doc Hastings is among the hundreds against the bill, saying electricity bills will skyrocket and businesses will close.
But the president is pushing the issue, which now goes to the senate.
"It's a bold and necessary step that holds the promise of creating new industries, and millions of new jobs, decreasing our dependence on foreign oil, and strictly limiting the release of pollutants," says President Obama.
Back locally, State Senator Jerome Delvin spent much of his time in Olympia fighting against similar legislation for Washington state. He continues his fight today.
When asked why Tri-Citians should pay attention to the bill, he replied: "because I think it's going to cost them. It could cost them their jobs, it'll cost them monitary on their budgets, how they heat and cool their homes."
He says think of it this way: the higher the demand, the higher the cost. He adds, if businesses have to pay more to run production, that'll affect you the homeowner.
In the meantime, he isn't convinced limiting greenhouse gases is the answer.
"What's a safe level? Define me a safe level, define a safe level for the environment, which there hasn't been."