Family and Friends Remember Shooting Victim
Posted:
Updated: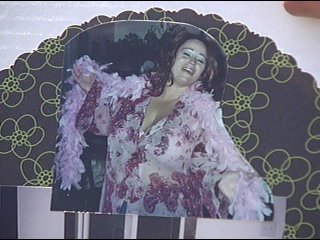 YAKIMA--The Yakima County Coroner's Office completes the autopsy on the woman who police say was shot to death by a hitch hiker she picked up.
Coroner Jack Hawkins said the results came back as expected: 40-year-old Sheryl Huntley died from a single gunshot wound to the head.
Hawkins was able to recover part of the bullet. Now the question is, will it be enough for detectives trace back to the shooter?
Earlier Friday, more than 100 people gathered at Keith and Keith Funeral Home to remember Sheryl Huntley.
Huntley's common-law husband, Stephen Harwood, told police they picked up a hitch hiker on Interstate 82 early Wednesday morning. Harwood said the hitch hiker tried to rob them, then shot Huntley in the head and Harwood in the hand.
Family members said Huntley left Yakima a few years ago because of concerns about the safety of her two sons.
One friend said Huntley was a trusting person.
"If she sees someone waving for help in the middle of the freeway she is the type of person to stop against her better judgment and help," Cathy Johnson said. "That is Sheryl."
Friday, july 3 is a holiday for many government offices. The Yakima County Sheriff's Office did not release any new information Friday.
They are looking for a man with a shaved head, a scar over his left eye and diamond stud earrings.