Early morning house fire leads to discovery of Marijuana Grow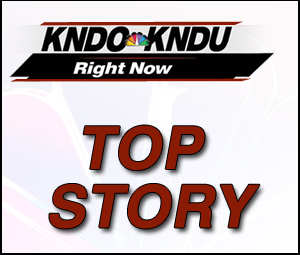 SPOKANE, Wash. - Spokane fire crews responded to a reported structure fire located in the 100 block of East Sinto near the Gonzaga Campus Saturday morning.
At 4:33 a.m. a patrolling Spokane police officer spotted and reported the fire. Police Officers made attempts to evacuate residents of the apartment before fire crews arrived on scene.

The first fire crew arrived within 5-minutes and reported an older multiple-story home with smoke and fire coming from the back of the building. The building was actually a large older home converted into apartments occupied with multiple tenants. Firefighters were able to use ladders to rescue two people that had crawled through their bedroom window and onto the roof. Crews also evacuated the remaining tenants through doorways to the building.
Other crews ventilated and attacked the fire simultaneously while performing detailed searches on all three floors. One female occupant was treated on-scene by Paramedics and transported by ambulance due to injuries received from the fire. Her condition was listed as stable as of 6 a.m. Saturday.
The fire was confined to a bedroom and adjoining area and was extinguished within 15 minutes. Aside from the adult female who was injured, a 2-year-old child also received second degree burns while trying to flee from the bedroom fire and was transported to the hospital.
During the incident, fire crews found what appeared to be a marijuana grow in the basement of the residence.
Spokane Police obtained a search warrant for the residence and found over fourty marijuana plants growing in the basement. Tenants of the residence claimed to have a medical marijuana card.
The investigation is still continuing and charges have not been filed at this time.
Fire officials say the cause of the fire was a malfunctioning electrical box fan being used in a window and are classifying it as accidental. The building received smoke damage throughout residence and fire damage to the rear of structure. Fire officials estimate the fire caused about $75,000 worth damage.
Seven adults and three children are receiving assistance by the American Red Cross/ Inland NW Chapter because of the fire.