UPDATE: Cage Fighting, Street Party Planned For Yakima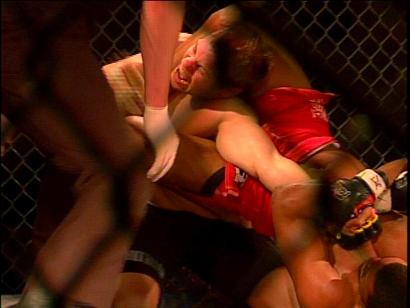 YAKIMA, Wash. - People will be fighting in the streets Friday night but in a city approved event hosted by Yakima Mixed Martial Arts (Yakima MMA).
Starting at 4:00 p.m. Yakima Ave. will be reduced to one lane in both directions so they can setup for the Combat Cage Warriors event, doors open at 6:00 p.m. and the avenue will completely close at that point.
Staff say the event is family friendly and parents should feel comfortable bringing children just under their teens and up.
Rich Guerin owns Yakima MMA with his wife and says the event is a way for Yakima to embrace a growing national trend.
"This sport is being embraced as a mainstream sport now," he said. "It's not hidden or underground, it's completely mainstream."
In addition to cage fights, there will be food and games as well as members of the army. Organizers went through all the necessary steps to have this cleared by the city and want to emphasize they always take extra caution to make sure they have safe events.
"We have never in our 30 shows had an incident where the police needed to come in and control things at any of our shows," Guerin said. "We pride ourselves that we keep things under control, keep things at a level where it is professional but fun."
Organizers hope the entire community will join them Friday night.
Tickets are $15 in advance or $20 at the door. You can get more information by calling (509) 930-4630.