A Call For More Economic Stimulus; Calls For Concern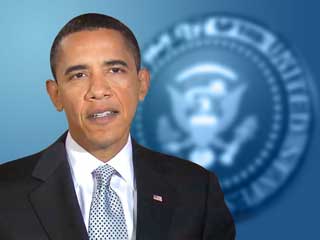 WASHINGTON. - There's growing debate about whether President Obama's stimulus plan is working quickly enough, or even working at all.

Five months after Congress passed the $787 billion plan the hoped-for flood of jobs is barely a trickle, but three Democratic governors say the pace is picking up.

"If you're frustrated so am I," Pennsylvania Governor Ed Rendell told Congress Wednesday. "I believe that this program will in fact have a significant affect in not only job retention, but in job creation, but remember, it's just barely July."

Massachusetts Governor Deval Patrick agreed.

"It's way too soon in my view to unfurl the 'mission accomplished' banner but we're on the right track," he said.

Still, with unemployment now at 9.5 percent, Republican lawmakers claim Democrats are laying the groundwork for a second stimulus.

The White House Budget Office insists there is no second stimulus.

"No one in the administration is talking about second stimulus at this point," testified Robert Nabors, Deputy Director of the Office of Management and Budget. "What we're focused on right now is implementing the Recovery Act that Congress has already passed."

The President insists the stimulus plan will work, but says it will take some time.