Scammers Try to Befriend You Before Stealing Your Money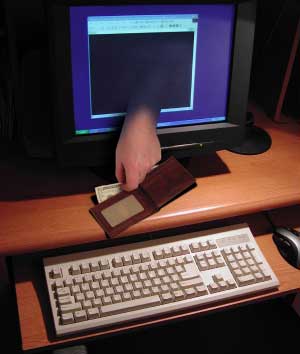 Wash. - Chances are, when you last checked your email, you found a bunch of spam and that, in itself, nothing new.

What's changed, according to a just-released report, is how the spam found you.

For one thing, spam has become friendly.

"They're really trying to get under the skin of people, to get them to react," says Sal Viveros, a security expert with McAfee.
He's talking about emails that start out "Dear Friend" and then try to lure you with huge amounts of money. It came from overseas, but still tries to appeal to your local sensibilities.

"If you happen to use a regional bank, they're using more regional banks, regional information, where you say, hey, this is someone I know, I'm gonna click on this," says Viveros

McAfee's new study says spammers are also targeting your social networking pages. Hitting Twitter and Facebook trying to get you to click on links that could be disastrous to your wallet.

"Open up a new credit card in your name, do full identity theft, basically, any information you have on your computer, they'll have access to," says Viveros.

McAfee says spam accounted for $1 trillion in losses last year and while they'd love you to buy their anti-spam software, they admit, common sense can help you even more.

"So if you're not expecting the e-mail, just be extra careful," says Viveros.

No matter how "nice" the e-mail may be.