Man arrested after standoff with police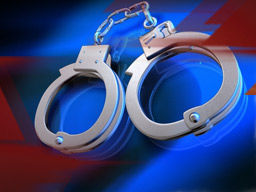 SPOKANE, Wash. - Police responded to the 100 block of E. Bridgeport for a report of man attacking his neighbor with a knife around 2:40 Saturday morning. The victim told police he went to the suspect's house to ask a favor of him, and his neighbor attacked him. After wrestling with his neighbor, who was armed with a long butcher knife, he called police. After speaking with the victim, police were confronted by the suspect as he came out on the porch of his home with the knife in his hand. After yelling at officers that they would have to shoot him, he went back into his home. Police knew the suspect's wife and 7-year-old child were in the residence. Police had learned the male suspect and his wife had been fighting earlier in the night.
After speaking with other witnesses, officers developed probable cause to arrest the suspect for 1st degree assault. Officers made several attempts to get the suspect to come out, but he would not. Officers were concerned for the safety of the wife and small child. The Hostage Negotiators and SWAT team were called to the scene.
Negotiators spoke with the suspect for almost two hours, and were finally able to get him to come outside. Once outside the SWAT team was able to take him into custody using less lethal options. 40-year-old Michael D. Miethe was arrested for 1st degree assault. Miethe was transported to the hospital for injuries sustained after the use of sponge rounds, and to be evaluated for a possible overdose.
The victim sustained minor injuries from the wrestling match, and cuts recieved from the knife. His injuries were non-lifethreatening.
When Miethe is released from the hospital, he will be booked into Spokane County Jail for the felony assault.