Raising Expectations Through Gear-Up
Posted:
Updated: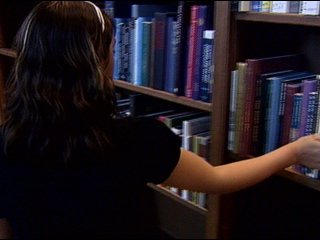 PASCO, Wash. - The federal government is pumping millions of dollars in a program designed to help motivate middle and high school students go to college. So is it working?
In 2008, WSU Tri-Cities was awarded over $23 million to start another GEAR-UP program which is just one of many in the state.
With it being a new program, results are difficult to measure yet. But other GEAR-UP programs that have been around longer, show participants are more prepared to go to college after high school.
12 and 13-year-olds from Ochoa Middle School made their way Friday to tour of the University of Washington in Seattle.
As part of GEAR UP, they're experiencing what Mario Miranda experienced years ago, having gone through a similar program in high school.
"Programs like the one that I took, provided a guide for us to do that, so we're not left out in the dark," said Mario Miranda.
Miranda has a 4 year degree from WSU-Tri-Cities and will start a masters program this Fall. He now works with the GEAR-Up program, helping others just like him, achieve their goals.
During the tour of the University of Washington, Miranda introduced the students to Anita Afzali, a GI Doctor at UW Medical Center.
She grew up in the Yakima Valley and is an example to students who can now see themselves doing the same thing.
"What I want to say is don't let anything along the way stop you from doing what your goal is," said Afzali.
It's experiences like these that are helping low-income students across the state make it to college and full fill their dreams.
Share your views on the news. Make a comment on this story below.