Senate's Health Care Proposal Could Help Thousands of Yakima Families
Posted:
Updated: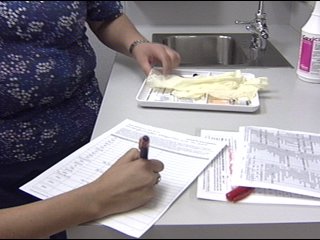 YAKIMA, Wash.- The U.S. Senate is one step closer to offering affordable and universal health care. The Senate's proposed legislation is underway, and if it passes, uninsured people in Yakima will be able to get the care they need.
The proposal includes lowering costs, giving better care to patients and providing more insurance coverage; all issues in Yakima. This year, over 7,000 patients were seen without insurance. Juan Barragan is one of them. He lost his job months ago and says it hasn't been easy.
"It's scary because I have to watch myself and be more careful, that's the thing when you don't have insurance," said Barragan.
He is not alone. Thousands of people can't afford to get the health care they need, when they need it, so instead, they just wait.
"I'm not going to go for just a cough or anything like that just when I'm really sick I'll go see a doctor," said Barragan.
This may be a way to save some money but people end up paying in the long run.
"Perhaps that could've been resolved in a primary setting and now it ends up in hospitalizations that costs people thousands and thousands of dollars," said Anita Monoian from the Neighborhood Health Center in Yakima.
The Senate's proposal plans to stop this cycle by controlling rising costs in preventative care and enforcing a health insurance exchange, allowing more people to qualify. The proposal would cover 97 percent of Americans, so more people in Yakima could afford to get the care they need.
"It would be great because I won't have to worry about not getting sick," said Barragan.
While many people worry this proposal won't pass, health advocates say it is looking good.
"We're very optimistic this is going to be our year, that healthcare and access for Americans will be available," said Monoian.
The proposal is still in the works. Senators are trying to get it finalized before the session's recess in August.