Beaten Inmate's Family Speaks Out
Posted:
Updated: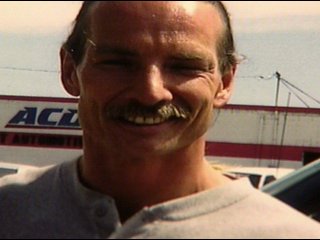 PASCO, Wash-- Two weeks after prison staff say 45-year-old Scott McDonald was beaten by his cellmate at Coyote Ridge, his family is opening up about who he is.
"Scotty's a very loving, caring, beautiful person," says his sister, Laurie Ingram.
The family says it's a long road to recovery. He's still at Harborview Medical Center in Seattle. Now they're worried he may be paralyzed.
"My mom made up for all us kids a song. And my sisters would go in and sing my mom's song to Scotty. And he would really move a lot on the left, but he wasn't moving on the right," explains Laurie.
The family is working with an attorney to examine what exactly happened. One question they have is whether Coyote Ridge was properly staffed. But the prison says it's up to code.
"The D.O.C. has established a custody staffing level for Coyote Ridge Corrections Center," says Ruth Perkins, who works at the prison. "And Coyote Ridge is at that level."
Prison staffing has been a hot topic for months; cuts are likely on the way. But news Wednesday from the Department of Corrections of more than $180-million federal stimulus dollars should quell the impact.
"This money will help lessen the severity of the service delivery and workforce reductions we're going to have to make," says Joseph Mitchell with the Department of Corrections.