Living the American Dream
Posted:
Updated: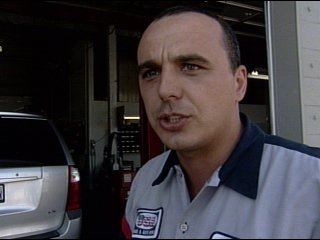 KENNEWICK, Wash. - There are many who come to the United States searching for a better life.
Mirko Micic would be one of them. He was a teenager when the former Republic of Yugoslavia dissolved into a civil war. Much of his family was killed, and he didn't find refuge until he came here in 1999. Now he's a business owner, living the American dream.
It's been 10 years since Mirko Micic arrived in the U.S.
"We came here with two bags with clothes and 200 dollars in the pocket and flip flops," said Micic as he laughs out loud.
He laughs about it now, but his life before moving here wasn't of happy circumstances. He says he watched as Muslim troops entered his home and shot and killed his father. He was 14 at the time.
"For a 14-year-old guy. Watching your father that had been killed next to you. You stay and don't move or they shoot you too." A lesson he learned the hard way as soldiers then turned their guns on him.
"I have two bullets from the war still in my knee. They're still there inside," said Micic.
It wasn't until the age of 23 that he finally got a chance to start over working for an auto body shop in the Tri-Cities.
"It was really hard you know, when you've started out your life at ground zero, you don't speak English," said Micic.
He swept floors and cleaned bathrooms before working his way to oil changes and other mechanics. After years of hard work and improving his English, he's now his own boss and the owner of U.S.A. Brake and Auto Repair on Clearwater Avenue in Kennewick.
"It's a great country. It's a great country. If you want to work, you can have anything, whatever you want," said Micic.
Micic married his wife who is also from what was Yugoslavia. They have 3 children and own a home in Kennewick. He's just glad they won't have to go through what he did.