What 911 Dispatchers Want to Know When Reporting A Wildfire
Posted:
Updated: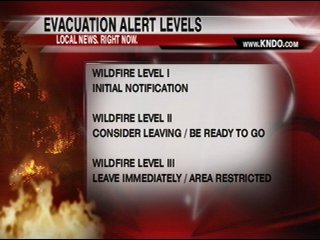 YAKIMA, Wash. - An informed response team can make the difference between early containment of a fire and one that goes out of control so the city's 911 communications team wants to remind the public about what they need to know.
During a week of wildfires across the area, resources have to spread out so the right information helps them respond to a fire accurately.
Beyond location, dispatchers would also like to know an estimate on the size of the fire as well as any buildings near by that might be in danger. In some cases they may need directions to the location if they can't find the fire. Also, the color of the smoke might help them figure out what is burning on site.
Wayne Wantland is the communications manager for the city's fire and police departments. He says dispatchers count on correct reports especially when they are fighting more than one fire.
"We only have limited resources out there so every report of a fire we can't send them all," he said. "So the more information we have about that fire gives us a better idea of how many resources we need to commit to ride off the beginning."
It's also important to know the different levels of wildfire alerts:
LEVEL I - an initial notification that a fire might be near
LEVEL II - consider leaving the area and be ready to evacuate if the fire comes near
LEVEL III - a fire is in the area and you should leave, access will be restricted
Other important tips from dispatchers are to make sure you stay safe once you have reported a fire. Leave your home or move away from the fire scene.
They also say that if you are not near the fire and do not know exactly where it is, you should not report it. Someone closer will be able to provide more information and too many calls can lead to high phone traffic and block important fire reports.