Economic Confidence Up Following Fragile Recovery On Wall Street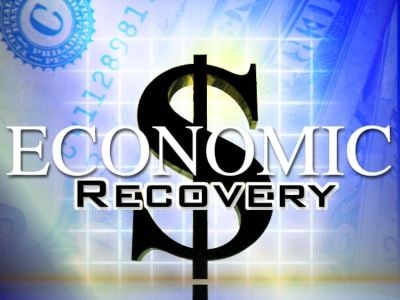 WASHINGTON. - It was hard to imagine just months ago but now Goldman Sachs and JP Morgan are reporting stellar profits in the second quarter.
"Some of the financial institutions that taxpayer money helped pull out of the difficult crisis that we had last year are now in a position because so many competitors are weak they can make huge profits," says John Harwood, Chief Washington Correspondent for CNBC.
Citigroup and Bank of America are on track to report good news too and it's not just banks. Friday, IBM joins Intel in reporting it blew through second quarter profit projections. That means more confidence going forward.
Bob Doll, Vice Chairman and Chief Investment Officer of Global Equities of BlackRock says, "that does give them some flexibility, when they have some more confidence and that's going to take some more time, to actually spend some time and actually hire some workers."
Meanwhile, President Barack Obama's top economic adviser says the nation has moved back substantially from the brink of an economic catastrophe it faced at the beginning of the year.
Lawrence Summers, director of the National Economic Council, said economic collapse looked all too real six months ago. In prepared remarks for a speech Friday, he said efforts at an economic rescue have made progress.
Still, analysts say joblessness threatens progress and it's fueling the foreclosure rate, now at a record.
Critics are asking where the mortgage relief is that President Obama promised in February.
So far only 325,000 homeowners have been helped.
The president's administration is calling for patience to let its initiatives take hold.