Hydroplane drivers race more than just Unlimited Hydroplanes
Posted:
Updated: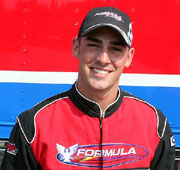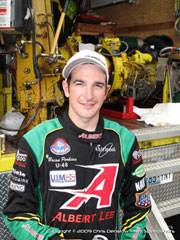 PHOTO: Chris Denslow
Brian Perkins and Jeff Bernard are both doing double duty this season. Brian is driving the U-48 Unlimited Hydroplane as well as his 1 litre inboard hydroplane. Jeff drives the U-5 unlimited and is driving the NM-33 National Mod as well as his 5-litre hydroplane.
And they are not alone. Many of the top unlimited drivers grew up driving other classes of boats... and some of them keep doing it. Greg Hopp routinely drives the U-100 Unlimited and the UL-1 Unlimited Light. He's likely to do that in the Tri-Cities.
Kip Brown, J. Michael Kelly, Jimmy King and Dave Villwock have been racing other boats this year. Villwock set yet another new speed new record this year. Kelly raced Grand Prix hydroplanes in New Zealand.
So what's the difference between driving the boats?
The Unlimiteds can hit speeds upwards of 200 miles per hour on the straightaways. That's roughly double what the smaller boats can do. But the feel is different. "In the Unlimiteds, it doesn't feel like you're going all that fast until the turn," said Bernard.
In the turns, drivers are often thrown to the side of the boat and pushed up against the wall while holding the boat in their lane. And if the water's been churned up, you'll feel it.
"The biggest difference in the Unlimiteds is your reaction time." said Perkins. "In smaller boats, you're not going as fast - 100 mph - so if something happens, you've got some time to react. In the Unlimiteds, you're going so fast... once it happens, it's almost too late.
"You don't realize you're going that fast until you get to the corners," said Bernard about driving the Unlimiteds. "With the 5 litre, you run on the edge of blowing over all the time. With the National Mod, you're going 100 mph on smaller course. Between the power to weight ratio and smallness of boat, it feels like you're going faster than the Unlimiteds."
Jeff's had success in both big and small boats. He won two races last season and he's had heat wins in the Unlimiteds this year. He just set a world record in the National Mod class this past weekend.
"I'd never won a divisional or national race (in the National Mods)," said Bernard. "We did that on Saturday. Broke the record by just over two miles an hour."
Bernard was driving the NM-33, the boat that was driven by his step-father Terry Troxell, who passed away earlier this year. He broke the world record for the classwith a time of 100.413 MPH.