Yakima Sheriff Deputy Recovering After Being Shot in Outlook
Posted:
Updated: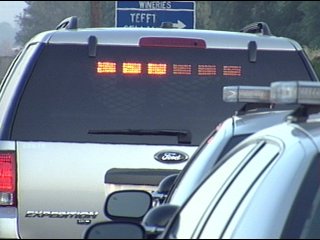 OUTLOOK, Wash-- A Yakima Sheriff's Deputy is recovering after being shot late Monday night.
A dozen agencies responded to the scene, after hearing of the news.

Two Yakima Sheriff's Deputies checked out a call of shots fired Monday night, a possible drive-by in Outlook. Investigators say the deputies then came under fire. One of them was hit in the lower back.
Cynthia Pacheco lives nearby. She heard the shots, then witnessed the response.
"Oh, I wouldn't know how many cars, it was backed up all the way down," said Pacheco.
Twelve agencies responded:Benton County, Kennewick, Richland, Yakima, Sunnyside, Toppenish, Grandview, Washington State Patrol, Mabton, Wapato, Zillah and the Yakima County Sheriff's Office.
Sunnyside Police Department is overseeing the investigation at YSO's request.
"So it was an amazing response together showing law enforcement unity throughout the Yakima Valley and Tri-cities area," said Charlotte Hinderlider, spokesperson, Sunnyside Police Department.
Hinderlider said the deputy was treated at a local hospital then released. Police aren't giving any details about suspects or releasing the deputies name.
But, they have launched an aggressive investigation.
"It really doesn't matter who they are we're not going to tolerate this when it comes to anybody being shot at or shot," said Hinderlider.
Anyone with information about this shooting is asked to call the Sunnyside Police Department at 509-836-6200.