Obama Takes Health Care Push On Road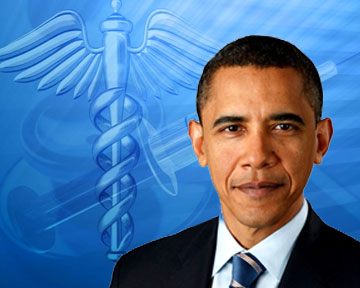 WASHINGTON. - President Obama wants to show how the nation's health care system should work.

He's showcasing the Cleveland Clinic as an example of how patients can get better care.

Republicans say they want a better health care system, too, but they're fighting with the president over how much it will cost and who should pay for it.

The president is running the fight for health care reform like a political campaign and he has to win over a skeptical public.

After making his case to the nation, on Thursday President Obama took the health care fight to America's heartland and the famed Cleveland Clinic.

The president wants a plan that treats patients based on their needs, not the bottom line, a plan that's universal.

Republicans say that's too much, too fast.

"There was not a lot of details in what the president laid out last night. People are still questioning what a government health care plan is and what that will mean as far as the kind of care that they're used to," said Virginia Republican Congressman Eric Cantor.

The president refuses to add to the deficit but so far, Congress isn't going along with his plan to tax the rich.

He wanted it done by august now he's saying the end of the year.

"If you don't set deadlines in the town, things don't happen," said the President.

Republicans are hoping to slow the process down.

"Why are you in such a rush? Are you afraid Americans will learn the truth this time and stop it?," asked Republican Congressman John Fleming of Louisiana.

They're warning the Obama plan will be disastrous.

I believe thousands of companies will drop company healthcare plan, said House Minority Leader John Boehner of Ohio.

The president argues the current system will cost even more.

"We just can't afford what we're doing right now," said President Obama.

The president says he wants a health care bill done quickly but threatened a veto if it's not done right.