Coin Challenge at Columbia Park
Posted:
Updated: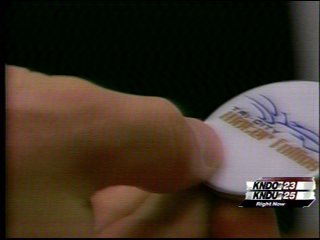 KENNEWICK, Wash-- As if you needed any more reasons to come down to Columbia Park for the Hydro races, Water Follies staff are coinining a challenge. And it involves, well, a coin.

"If you're out at a gathering with friends, you take out your coin, tap it on the table," explains Scott Meyer, with the Water Follies. "Everyone who was issued that challenege now must anti-up their coin. If they fail. They buy. If everybody has it, the person who challenged buys."
Who knew something so small could hold so much power?
"We thought why don't we do our own?" adds Meyer. "We'll issue them for excellence, we'll also have them for sale for the public if they want a piece of that history. Only 300 were minted this year, so once they're gone, they're gone."
The coin actually has history dating back to the 1940's. It's mostly of military background. Now it's up to you to make your own rules and your own history.
"The only harden-fast rules are a challenge is a challenge, you can't walk away from it. And you can't take more than one step and one arm reach to find your coin. So if you left it in the car, you're out luck."
If you want to get a coin and start challenging friends, it'll run you $10. Just head to a vendor. Waterfollies staff hope this picks up and carries into next year.