Fire Fatalities Up
Posted:
Updated: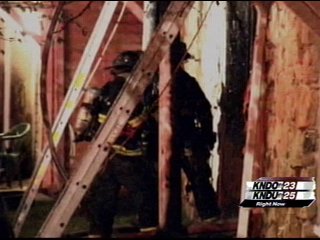 WASHINGTON-- It's not unusual for the dry temperatures to spark a lot of wildfires this time of year, but not all fires are weather related. In fact, this year alone the State of Washington has experienced an increase in structural fire fatalities.
It's as simple as burning a candle, lighting a cigarette, and even turning on the stove. These are just some ways you can start a fire in your home or at work. Because of simple mistakes like these, the number of fire fatalities for the State of Washington has increased 29 percent over the same time last year.
Fire agencies in Washington State have reported 31 fire deaths in 2009 alone, which is about seven more than this time last year. However, there are preventative measures that you can take to avoid structural fires.
"Human error is the number one cause of most structure fires," said Chief Mike Springs, Benton County Fire Protection.
"Beware of your surroundings, don't leave matches or lighters around for children to play with and take care of your home. Housekeeping goes a long way to preventing fires," he said.
Fire officials also suggest a routine inspection of electrical wiring and appliances and smoke only outside away from any sleeping areas.
The new multi-agency fire administration office says that they will give you a free smoke detector, check your old one for any problems and give you free batteries.
All you have to do is give them a call at 509-737-0911.