Yakima Duo in Pierce County Jail After Trail of Crimes
Posted:
Updated: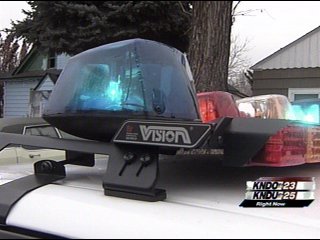 YAKIMA--A known gang member and his female companion are in jail in Pierce County Wednesday night after police say they left a trail of crimes from Yakima to Western Washington.
Yakima police say 27-year-old Joe A. Mata is a familiar face.
"We have known of him for a while, we have at least one other charge pending on him," Capt. Greg Copeland, Yakima Police Department, said. "He's no stranger to YPD."
Now police say Mata's responsible for a string of crimes from East Valley to Pierce County.
The trail starts on Beaudry Road in Moxee at the Country Mobile Estates Trailer Park. At about 4:00 a.m. Tuesday morning, a woman leaving for work finds her family's red Dodge Caravan is gone.
Six hours later, the Caravan pops up.
Chief Stew Graham, Yakima County Sheriff's Office, said a victim told police he was leaving Columbia Asphalt on Parker Road when someone blocked the way with the stolen car and robbed him.
The YSO report says Mata took a cell phone and some cash.
Then around 6:30 p.m., YPD gets a call; it's another armed robbery, this one in the Fred Meyer parking lot.
The victim gives the license plate of the stolen car.
Several hours later, Sheriff's deputies in Pierce County try to stop Mata for speeding.
"During the pursuit he tried to ram one of our deputies almost ran over a pedestrian and then once the car was disabled he got out on foot and fled."
Troyer said one deputy shot at Mata as he ran, but didn't hit him.
Deputies caught Mata a short while later and booked him in to jail.
Police aren't sure what Mata was doing in Pierce County, but he'll be over there for the time being, facing charges of possessing stolen property, eluding, and more.