Clearing up some rumors about Unlimited Hydroplane racing and San Diego
Posted:
Updated: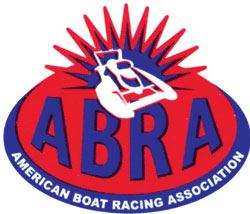 American Boat Racing Association Chairman Sam Cole issued the following statement today regarding the status of the relationship between The San Diego Bayfair on Mission Bay September 18-20 and the ABRA.
Cole stated, "We are concerned about rumors circulating that some of our (ABRA) unlimited hydroplanes will be part of the event in San Diego. There is no truth to these rumors, and we want to be absolutely certain that there is no confusion among our fans."
Cole continued, "We remain extremely disappointed that we have not been able to reach a financial agreement that would allow us to continue our long relationship with Bayfair. We have done everything possible from our side of the table to support the event over the past four years. In fairness to our other race sites and our race team owners, we simply can not make concessions to Bayfair that would have our teams appearing at their event without a workable financial arrangement."
Cole concluded, "I can state categorically that, given the current state of the relationship between Bayfair and the ABRA, none of our race teams will be appearing at Bayfair this year. I hope that clears up any possible confusion on the issue."
Fans wanting more information on the schedule for the event should direct their questions to Bayfair at 619-225-9160 or through the website at www.sandiegobayfair.org.
Next stop on the ABRA schedule is "Thunder on the Ohio" in Evansville, Indiana August 21-23. The event includes concerts by country music stars Travis Tritt, Jack Ingram and the Marshall Tucker Band and the Rib America Festival, as well as the 5th stop on the 2009 ABRA hydroplane tour. Teams will then prepare for the trip to Doha, Qatar for the Oryx Cup UIM World Championship November 12 - 14.
SOURCE: ABRA