Four Vie to Become Mayor of Mabton
Posted:
Updated: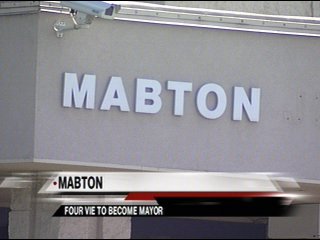 MABTON--People living in Mabton are wondering what their city government is doing to them. Poorly kept books. Not enough police. City turmoil over the past year. Now four people want to be the city's next mayor.
Right now there are four candidates to be the next mayor of Mabton: incumbent Velva Herrera, and three challengers who say they have what it takes to help the city overcome its current issues and reach its potential.
A state audit found the city violated several state and federal rules and has spent thousands more than it had to spend.
Clearing up the mess becomes a starting point for all the candidates.
"It seems like the city doesn't know where they are financially," candidate Vanessa Cervantes said. "It's definitely something to be the first goal, to come in and see where we stand and what we can and can't do."
"An audit's an audit. We needed to have an audit," Mayor Velva Herrera said. "It's a tool for us to use to change and move forward with."
The violations happened during Herrera's time as mayor, but she said she has learned a lot in those four years.
She wants to show people she's not scared, and asks them to not listen to reports that link her directly to some violations.
"If they would come down to the council meetings and really hear what's going on then they would get more information," Herrera said.
But, some people felt the city made decisions without their input.
"Basically whenever you go to a meeting everything's already decided," lifelong resident Lisa Gonzalez said. "We're actually never taken into consideration."
Gonzalez said she'd like to see all the candidates' potential plans, something candidate Daniel S. Jun told KNDO he wants to set up.
He said he wants to bring more businesses to Mabton. This week he's in Tacoma trying to find ways to do just that.
Final candidate and current councilman Angel Reyna said he wants to bring accountability to the mayor's office and move on from the current problems.
Cervantes also wants to put Mabton in a positive light.
"We do do a lot of things and we do have things to offer with that close networking of everyone knowing each other and I really wanted to promote that part of our community."
The top two vote-getters in the primary elections will move on to the November ballot.