Yakima City Council and Police Officers Tackle Recent "Gang Warfare"
Posted:
Updated: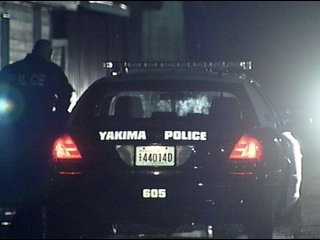 YAKIMA, Wash.- With gang shootings nearly everyday, crime and what to do about it is what people in Yakima are talking about. City Council members and Yakima Police officers are working together to come up with solutions to reduce what they're referring to as "gang warfare".
Gangs and shootings are two concerns brought up at Tuesday's city council meeting and echoed by people living in Yakima.
"We hear sirens all the time, and just a quarter mile down there was a shooting just a few weeks ago," said Pete Harron, a concerned resident.
"If it's gunfire they don't aim, they just shoot," Ariel Diaz, a Yakima resident.
This is why people in Yakima are worried. The gang problem is escalating quickly with several shootings in just one week. Police officers say anticipating gang activity is more challenging now.
"Would get into there might be a shooting and we could interdict, that right now what were expecting is very unpredictable," said Police Chief Sam Granato.
Starting today, the police chief has rearranged officer's shifts adding more man- power to patrol high crime areas at night.
"More likely to make apprehensions after the fact but not necessarily prevent shootings from happening," said Granato.
To do that, the Police Chief says they're working to find out where the parolee gang members live and where shootings have taken place recently. Neighbors in this area say they want to see some harsh consequences.
"To track down the big trouble makers and keep them behind bars," said Diaz.
"Stray bullets keep going till they stop, we've been fortunate," said Harron.
Hopefully, this problem can be handled before another victim gets hit. Officers and city council members plan to meet about this on Friday or Monday.
Vote on gang activity prevention methods in the poll on our homepage. We will share results with Yakima City Council