Downsizing Your House
Posted:
Updated: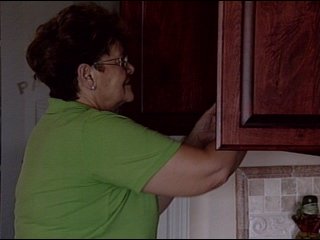 KENNEWICK, Wash. - The softening housing market nationwide has a lot of cash-strapped home buyers thinking small.
To lift the financial burdon of a large house, the new trend in a weak economy is to downsize, or as one woman puts it, to get the right and affordable size that fits the budget.
"This is where the kitchen will be," said Monique Jaegar who is looking forward to moving into her new home which is smaller than the one she and her husband just recently sold.
"The house we moved from was 2,100 square feet and this is 1,600," said Jaegar.
Which in her eyes means affordability and financial security.
"We don't have the bills of a 2 story house, we don't need the 2,100 square feet. We've right-sized down and it helps a lot."
According to the National Association of Home Builders, the average size of a home last year was 2,600 square feet which went down to an average 2,300 square feet today, and experts expect that trend to continue.
"The lower price range, with the $8,000 tax credit, has spurred 1st time home buyers into the market. Historically their going to be buying 100-150 thousand dollar price range," said the Tri-Cities Association of Realtor President Glen Clark.
Nationwide, home sales have been rising for three months straight now, but the median price is still way off from a year ago. $206,000 this June compared to $234,000 last June.
For the Tri-Cities, the average home price as of July is $196,000 down from $202,000 the same time last year.
And for this Monique Jeagar, a smaller price might mean less space, but who needs it anyway? "There were rooms in our bigger house that we didn't use. It was just wasted space."