Pasco Company Ordered to Shut Down by Dept. of Ecology
Posted:
Updated: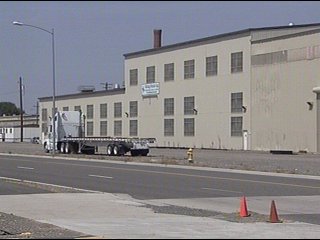 PASCO, Wash.-- The Department of Ecology has ordered a company called "Green Power" in Pasco to shut down. Department of Ecology (Ecology) staff say the synthetic fuel company is violating environmental air quality regulations.
Ecology says the company installed a synthetic fuel reactor on property that's owned by the Port of Pasco. Green Power is designed to convert 100-tons of solid waste into oil each day, which could potentially release carcinogens into the air. CEO of Green Power, Mike Spitzauer, says the plant doesn't do that.
The problems began in February 2008, when Green Power started building without permits. Ecology staff says they tried to work with them to meet the standards, but the company stopped responding. Spitzauer says they did respond and an engineer from Ecology's Olympia office approved the plans, then a Spokane engineer later rejected them.
Ecology says despite warnings, Green Power is operating. Spokesman Seth Preston says, "There have been some observations of something coming out of their stack. There have been signs that they have at least been using this synthetic fuel reactor for demonstrations."

Ecology says they've issued an administrative order for Green Power to stop operating immediately, rejected their permit application, and issued a notice of violation. The company has 30 days to appeal or respond, which their CEO says they will do and already have their lawyers looking into it.