Corn runs the show at Pasco's Country Mercantile
Posted:
Updated: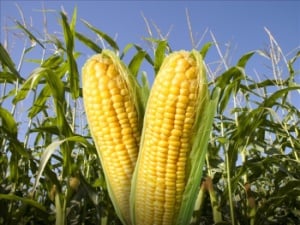 Pasco, WASH - Corn pretty much runs the show at Country Mercantile north of Pasco. While the rest of us are enjoying the summer months store staff is busy getting ready for fall time activites.
"It brings a lot of business and it brings in a lot of people. The better the corn is, the more business we get," says Store Manager Max Uriostegui.
It's the store that is known for fresh local produce and homemade treats. Their corn was planted almost two and a half months ago and is ready to be handpicked. Staff say this was a great year for the crop because of the prolonged heat.
"It's looking great, better than ever, so we increased our acreage this year because it's really good," explains Uriostegui.
Everyday a new load of corn goes on the shelf just to keep up with the demand. The staff is keeping corn on the cob lovers happy and has already started to work on a fall time favorite for families ...the corn maze.
Right now most would be able to walk through the maze with no problem because the corn is only five feet tall. Give it a couple of months though and they'll have grown to 12 feet. There is a new design for the maze every year and the paths were made last month.
"The shorter the corn is the easier it is for me to cut because I can see the outside and how much room I have," according Uriostegui.
Sweet corn is available by the dozen at the store now and the corn maze will open near the beginning of October.