People with "Low Riders" are stereotyped as gang members
Posted:
Updated: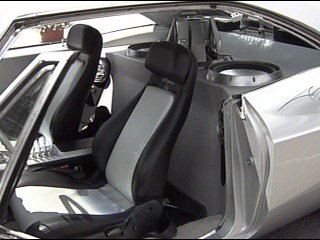 YAKIMA, Wash.- With all the focus on gang activity and gang crime, some groups are feeling they are unfairly stereotyped. People in Yakima who drive low riders constantly face prejudices.
Javier Gonzalez organizes community events, is a hard worker and a father who encourages his kids to find hobbies, not trouble. When people see Gonzalez driving his '66 Impala, that's not always what they perceive.
"Basically the drug dealing and the gang banging, we have nothing to do with that those individuals are not educated about thing they just want to do ignorant things and they do and fingers have to get pointed somewhere," said Gonzalez.
Gonzalez says often times it's pointed at the low rider community with negative feedback. It's mostly stereotypes that are hard to break.
Gonzalez says low riders actually help the community. Cars like his are filled with $10,000 sound systems, expensive rims and custom designs and paint jobs; all things produced and paid for locally.
"It's a lot of money, the places we fuel up, everywhere. We're dumping money into the community just like anyone with a hobby," said Gonzalez.
The recent gang activity does have Yakima Police officers on heightened patrol, looking for any suspicious activity. Officers say it's not custom cars that are a problem.
"When officers are out patrolling what's going to warrant an stop is a violation of the law we're not targeting particular vehicles or individuals," said Captain Rod Light.
What officers are doing is patrolling high crime neighborhoods and using their crime data to respond to immediate incidents.
Low rider owners like Gonzalez say they hope the stereotyping ends.