GM says 'Volt' gets 230 miles per gallon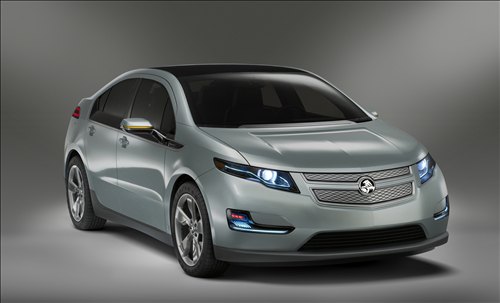 DETROIT, Mich. - General Motors announced Monday that its new electric car, the Volt, will get 230 miles per gallon.

The car, which will go on sale next fall, uses gasoline only to recharge its batteries.

It's an example of how GM is trying to rebuild itself, as it drives away from bankruptcy and the massive government bailout that's keeping it alive.

"Since three quarters of Americans commute fewer than 40 a day, most Volt drivers will operate on a daily basis without having to use a single drop of gas," says GM CEO Fritz Henderson.

The price tag is estimated at $40,000, and it would cost roughly $.03 cents per mile to drive. It can go 300 miles, but then has to be plugged in unlike today's popular hybrids.

"This definitely isn't a vehicle for everybody and GM isn't intending it to be a vehicle for everybody. What's important about the Volt is the technology for future applications," says Rebecca Lindland of IHS Global Insight.

GM is trying to rebuild itself. The automaker is now even experimenting with selling cars through the online auction site eBay.

Still, for some, the Volt's a bit too radical.

Others are eager for change, but there's one problem, where will volt drivers plug in?

One motorist points to refilling stations for electric cars, faith that's shared by GM, as it looks to the future of automaking.