Toppenish confronting gang issue
Posted:
Updated: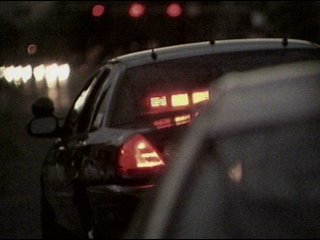 TOPPENISH--A 14-year-old boy is in police custody after allegedly shooting at a rival gang member.
Toppenish and the rest of the Lower Valley face the same gang problems as Yakima. Community members hope grassroots efforts and harsher penalties for gang members can help them take back their streets.
A wednesday night shooting? It's all too typical in Toppenish.
According to police, a suspect shot at a car driving down East Toppenish Avenue.
Now, Mayor Loren Belton is getting involved. He met with other local leaders earlier this week. He tells me he's had enough of people pointing fingers.
"Rather than say, 'how are you going to fix this?' It has to be how are we going to fix this," Belton said. "Once the citizenship decides, 'enough is enough, we're taking our community back,' that's the best start there is."
No one was hurt in this latest shooting, but police arrested a suspect who was only 14 years old.
The young teen now faces four counts of assault.
Belton wants stiffer gun penalties for underage criminals.
"The minute he picked up a gun and pointed it at somebody he should be tried as an adult."
Just like in Yakima, Toppenish police are doing some emphasis patrols, and they have grant money to hire another officer.
Michael Solis has run with gangs. He knows how they think.
To him, more patrols are just a short-term solution.
"I don't think it'll stop [kids from] joining gangs," Solis said. "It will keep them from getting in more trouble."
Solis left his gang just a few years ago. He thinks Toppenish needs to do more for at-risk teens.
"They [need something they] can fall back on instead of falling back on the gangs," Solis said. "That's what they're looking at, they're looking for something to belong to. We can offer something else, but we've got to get out there and go do it."
Solis said faith playing a big role in his turnaround and that he's trying to return the favor by getting kids involved in religious life.
Belton said several other Toppenish-area churches have teamed up on a graffiti cleanup program.