Possible health care reform has emotions running high
Posted:
Updated: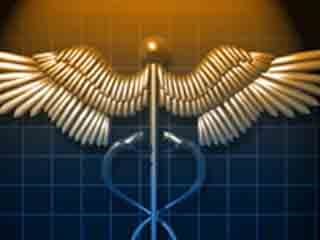 YAKIMA--President Obama holds another health care town hall in Montana. It's got some in Yakima saying "what about us?"
People upset with changes they've heard about protested outside Senator Patty Murray's Yakima office, demanding their voices be heard.
"Rationing, socialism and reform were just a few of the buzzwords that brought dozens to protest outside Murray's office on Yakima Avenue.
We asked people what they thought about possible health care reform.
"I support our government," Deanna Pemberton said. "But, not when our government tries to take over our lives and our money."
"We just can't afford it and I don't think it'll work," Craig Fischer said. "People will be waiting in line for health care when they need to have treatment."
Even passing drivers put in their two cents. Across the street, one man stood alone, saying the United States needs to catch up with other countries.
"They have health care for all and they have it at just a fraction of the price that we are paying for it. We pay more and we're getting less."
The World Health Organization recently ranked the United States' health care plan 37th.
Pemberton disagreed.
"This health care is best in the world," she said. "Why change it to something that's going to be socialized?"
One thing everyone did agree on ... They wish their representatives--Senators Murray and Maria Cantwell and Congressman Doc Hastings--were here.
"I think any rational person would like to see a dialogue," Patton said.
"It's like we don't even exist," Jeanie Wagner said.
Murray was on the road and couldn't be reached. Alex Glass, Murray's Communications Director, said she is taking a more personal route, choosing smaller roundtable meetings over the town hall format to try address people's fears.
"The proposal has provisions to increase primary care physicians, nurses and EMTs, particularly in more rural locations," Glass said.
Glass asks people with ideas, stories and concerns to go to the Senator's website.
http://murray.senate.gov/healthcarereform/index.cfm