Getting Ready for Kindergarten
Posted:
Updated: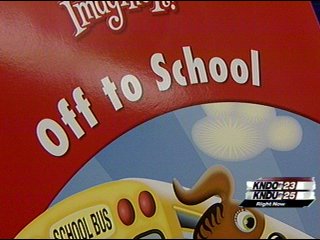 KENNEWICK, Wash. - Close to 3,000 children in the Tri-Cities will be entering the school system for the first time in their lives to start kindergarten.
A child's first day at school can be both exciting and scary at the same time, but in order for a child to learn, there are a few things parents can do to make the transition to school a lot easier.
Six year old Rhett Lodahl can now be considered an expert of knowing what it's like to go to school for the first time. "It was scary," said Rhett Lodahl.
Rhett will be a first grader this year, but his mom remembers well the anxiety leading up to kindergarten.
"The first day of kindergarten is both an anxious moment for the child and the parent, because it's just a new step," said Dena Lodahl.
Lodahl isn't only a mom, she also works with the Ready for Kindergarten program getting hundreds of parents and their kids in the Kennewick School District prepared for school.
She recommends practicing with your child and doing what they'll do on the first day, from packing the back pack to walking to school.
Educators say to take it one step further.
"Maybe even walk into the building, show them where their classrooms are at. If they ride a bus, walk them to the bus stop and from the bus stop home so kids know where to go to get on the bus and off the bus," said Mark Stephen, Principal of Canyon View Elementary in Kennewick.
Educators also recommend reading with your kids, and making sure they get plenty of sleep. Children at the age of 5 should be getting 9 to 10 hours a night.