Yakima River Basin water rights case nearing end
Posted:
Updated: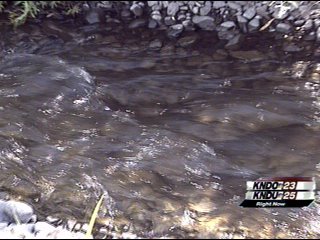 YAKIMA--A 32-year-old case to determine water rights in the Yakima River Basin nears its end.
There have been nearly 2,000 water rights claims representing roughly 40,000 people since Ecology vs. Acquavalla began in 1977. Now, the process is nearly complete.
It's one of the oldest, most complex cases in Yakima County. And, in an area that depends on agriculture, it's also one of the most important.
"There's only a certain amount of surface water available in the Yakima basin," Department of Ecology spokesperson Joye Redfield-Wilder said.
Filed after a major drought in 1977 left much of the valley parched, the case has been a long and tedious--but necessary--process.
"You may be jeopardizing someone else's access to water," Redfield-Wilder said. "If you take the water out of the river and water your crop, there may not be enough water for the next person down the line who does have a right to use it."
The courts have settled rights for nearly 40,000 people in 31 different subbasins throughout Yakima, Benton, Kittitas, and Klickitat counties.
Now they're finishing up in the last subbasin, which is in the Ahtanum Creek area.
After that, they only need to get in touch with about 6,600 people who didn't answer a court summons back in 1977.
"These people didn't make a claim for a water right," Redfield-Wilder said. "They may not want to make a claim or have, don't have the evidence for a claim."
But, the Department of Ecology is required by law to attempt to contact these people, so they're taking out full-page ads in the Yakima and Tri-City Herald-Republics, and the
Ellensburg Daily Record.
Those who don't show up for the October 8 hearing won't be allowed to use water from the basin.