Ruesga enters Alford plea
Posted:
Updated: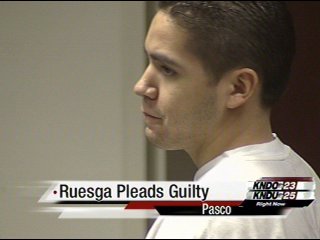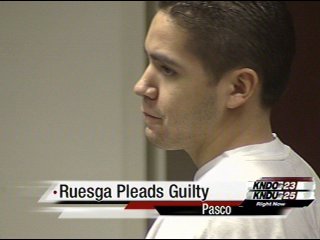 PASCO, Wash. - A 17-year-old Pasco teen changes his plea to guilty.
He admits he shot and killed a man during a fight between rival gang members. In his guilty plea Ruesga said he shot the man in self defense but decided to enter an Alford plea meaning there was enough evidence to find him guilty of 2nd degree murder.
Prosecuting Attorney Steve Lowe says there was too much evidence against Ruesga, and several witnesses came forward.
"He still maintains his innocence as you saw today, but I don't think it's justified in that situation to use a firearm. And I think that's one of the reasons why I didn't think a jury would agree with him too," said Prosecutor Steve Lowe.
Lowe said a number of witnesses came forward but didn't want to testify in court in fear of retaliation from gang members.
"We want to thank the citizens that came forward, we appreciate them, but we understand they wanted to protect their families. But they came forward initially and that's why we were able to solve this case," said Lowe.
Ruesga's sentencing hearing is set for October 8th when both sides will argue how much prison time he'll get. The victim's family will also testify.
He faces a standard range of 10 to 18 years in prison and a $50,000 fine.