Suspect in three robberies caught
Posted:
Updated: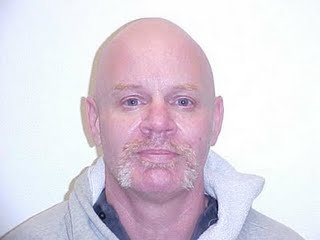 PASCO, Wash-- The man suspected in three robberies in the last week has been arrested.
"To have somebody staying in the area for this time period, and then show this escalating pattern of violence, at least for this area is definitely not something we experience every year," says Captain Mike Cobb with the Richland Police Department.

But it's been the reality for Tri-Cities police officers-- three robberies in the last week. The latest even had the threat of a bomb.
Police have identified Troy Lee Fuller in connection to all three. Tonight, we're getting a better picture of who he is and where he comes from.
"His criminal history that's something that's being compiled by both Kennewick and Richland investigators," says Cobb. "And it goes outside the Tri-Cities area."
So we did some digging. Turns out Fuller has felony burglary charges out of Maricopa County, Arizona dating back to the mid-80's.
And there's more. Here in the Tri-Cities, police say he's well known, with cases against him including possible check forgery. Still, there's more-- Captain Cobb says he's got a drug addicition.
"We're talking primarily heroin. And so we know that's an option as well for him, pursuing the heroin trade."
What still remains a mystery is why all three robberies were in the middle of the day, and why no attempt was ever made to cover his face.
Whatever the reason, police say it's a relief to have him off the streets.
"By taking him into custody and getting him off the streets, the businesses and the banks will breathe easier as well as law enforcement because we've had a full court press on him all week since we were able to identify him," says detective Jack Simington with the Kennewick Police Department.
Fuller is now at the Benton County Jail. He's facing two counts of bank robbery and one count of first degree robbery.