A Toppenish rape victim speaks out against his attacker
Posted:
Updated: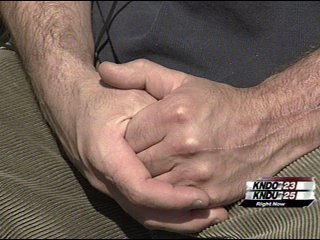 TOPPENISH, Wash.- A rape victim speaks out about how he was attacked by his boss in Toppenish.
It was on Buena Way where the victim, who will be referred to as "Steve" was raped.
Steve said it started in a trailer when him and his boss, Curtis Pitts, were talking and drinking beers.
"I thought we were just going to be talking shop, so I drank it down and then, I started feeling really funny...he sat down next to me on the couch and next thing I know I felt a sting on my right arm and I hit the floor...then he held me down with one of his knees and I went out and came to with him raping me," said the victim.
Pitts owns Faithful Enterprises, a recycling business in Toppenish. He was found guilty of third degree rape in May and Friday, will face his sentencing. Though he was already convicted of rape, Pitts and his attorney aren't accepting the verdict.
"It's very seamy, it's ridiculous and it's a tragic situation and unfortunately my client made decisions that now exposed him to this kind of a claim," said Defense Attorney J.J. Sandlin.
Pitts' statement in court was that he and Steve did have intimate relations and said it was consensual. Steve says he was drugged and for a long time, didn't want to face reality.
"The hardest part was I was embarrassed, I didn't want anyone to know I was raped, I felt ashamed, I felt guilty," said the victim.
Now, "Steve" is speaking up and doesn't want to hide what happened. He is hoping this story will make a difference.
"Maybe there might be another victim out there. I don't think I'm the only one," said the victim.
Pitts will be in court for his sentencing Friday but his attorney says, they're not giving up.
"Mr. Pitts is not going to just surrender he'll fight this till every last dog is hung," said Sandlin.
Meanwhile, "Steve" says he's hoping tomorrow will bring him some closure.