Inside look at Benton County Jail
Posted:
Updated: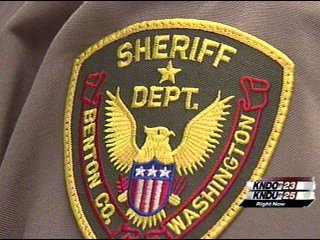 KENNEWICK, Wash-- An inside look at the Benton County Jail. It's now the temporary home for Troy Lee Fuller, the man connected to three recent robberies. It was our first chance to talk to him.
He wouldn't say much, just he was ill and couldn't make his arraignment Thursday morning. Police say Fuller has his own prison--a heroin problem.

"It's very common for there to be underlying alcohol or substance abuse drug problem when someone is brought to jail," says Captain Cathy Daniel, medical captain for the jail. "I've been in this business a long time, and that's kind of a chronic problem."
For inmates needing to detox, she says the first 2-3 days are the most crucial.
"With detoxification process, pretty much our rule of thumb is just to watch them and if any medical issues do arise, then the medical staff will address it to see if there's something they can do the help relieve the symptoms."
It all centers around a $220,000 pharmaceutical budget to help the inmates.
"We're not providing state of the art care. It's not immediate, not at the inmate's choice. It's what necessary and reasonable. I think as a humanitarian society, we need to do that. Monitarily, yea it pains me just like every other tax payer."
Daniel adds there are two rehab programs within the jail, but only a dozen or so out of 650 inmates attend because of the revolving jail doors. But she says helping just a few is still a step in the right direction.