Rick Ensey not worried about recall charges
Posted:
Updated: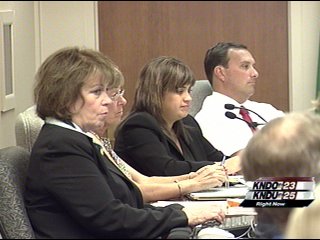 YAKIMA--Some people want him removed from office, but Yakima City Councilman Rick Ensey says he's not going anywhere.
Democrats Charlotte Jones and Gene Rupel filed recall charges against Ensey on Wednesday, claiming he violated the Open Public Meetings Law by lining up council votes in e-mail exchanges for an April vote.
Ensey believes political rival Ron Bonlender is behind the filing. He doesn't think the charges will stick.
"Very rare for anyone to file them and it's very rare for them to move on to any sort of actual election," Ensey said. "It's just harassment. I think that we'll have a court hearing and I don't think it'll go any further than that."
Ensey took Bonlender's City Council seat in 2007 after a hotly contested race, after which Bonlender sued Ensey and his wife for defamation of character. The lawsuit was settled out of court last year.
A suit filed by Yakima attorney Tim Schoenrock against Ensey and fellow council members Kathy Coffey, Micah Cawley and Bill Lover over the alleged violation of the Open Public Meetings Law was dismissed.
The superior court now has two weeks to decide whether the charges against Ensey are enough for a recall petition.
If the courts decide in favor of the petition, Rupel and Jones will have about six months to get more than 4,100 signatures.
If they manage that, the issue will be decided by a public vote.