KID repairs canal; searches for new manager
Posted:
Updated: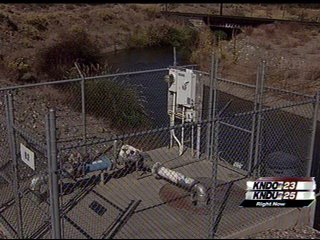 KENNEWICK, Wash.-- The badger east canal in south Richland is back up and running and service should be back to all of its customers by tomorrow.
KID says some customers should have irrigation water today and despite having numerous water stoppages this summer, they say customers have been very understanding.
"This time we didn't get to give very much notice like we did before but people have been very understanding," said Beth Smith, spokesperson for KID. "They realize that we had to shut it off it's not something we take lightly when we turn the canal off."
The seepage repair is the second stoppage in service for KID in just over a month. Last month the main canal had a major leak that shut off service for thousands of customers, all without a permanent district manager. A headhunting agency has been narrowing down candidates and will meet with the district's board this week.
"They're going to come to the board meeting on Sept. 1st and give the board an update, an executive session, on who these candidates are how they interviewed," she said. "[They will] give them all the background and the board will decide, they'll narrow the field between three and five candidates."
Smith also tells us a few of the candidates are local but most come from outside of the state. A decision is expected to be made sometime in the fall.