Yakima Transit expands bus line to Terrace Heights
Posted:
Updated: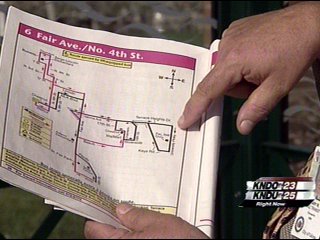 YAKIMA, Wash-- The Terrace Heights area is growing, a new university, new businesses and now a new bus line.
"With the advent of the school coming in it's exciting to be a part of that expansion process," said Gary Pira, planner, Yakima Transit.
The four mile expansion of the Yakima Transit system will now service Pacific Northwest University, Riverside Christian school and the Snokist plant. The City of Yakima and PNWU are covering 13% of the project's cost. The rest of the funding is coming from a $44,000 Congestion Mitigation and Air Quality grant.
"The grant gives us an opportunity to spend one year on a pilot project to see what the rider ship will be, to determine the actual cost of operating the route," said Pira.
Route 6 runs every half hour from 6:30 in the morning to 6:30 at night, Monday through Friday. It also runs on Saturday, but with reduced hours.
PNWU currently has 154 students, plus faculty and staff. While some students drive, Director of Facility Services Dave Warner said many students commute on bikes.
"When they are here for long periods of time it wouldn't be a bad idea for them to be able to hook their bike to the bus and go home that way too," said Warner.
For route scheduling you can go to the Yakima Transit Center and pick up a bus book.
The new route is a one year pilot project so it's future will depend on available funding and rider ship numbers.