Controversy over Obama's back-to-school Speech
Posted:
Updated: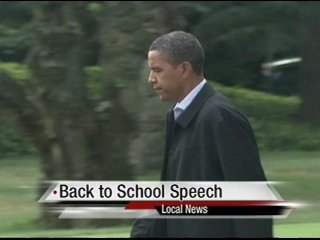 KENNEWICK, Wash. - Opinions are mixed on having President Obama's national address to students shown in local classrooms.
Mr. Obama will speak Tuesday, September 8th, and local teachers have the option to show it to their students or not.
President Obama's back-to-school speech will focus on motivating students to work hard and stay in school. This is the kind of speech other presidents have delivered in the past, but Obama's planned address is receiving some criticism.
"I just believe that politics should not be in the school. If you can't pray in school, then they shouldn't be able to have anything political in school," said Jane Olinger.
Others feel the speech will be educational for students.
"It's for the children's benefit so it's not what the adults think. We're trying to benefit the children, so I think they should show it," said Georgina Mahone.
Washington Schools have been given the option to show or not show the president's speech. State Superintendent Randy Dorn released this statement saying "I applaud President Obama's focus on education. I have met with the President and his administration and believe they are passionate about all students succeeding. I'm sure his words will have a great impact on students. However, the viewing of his speech is not required. It will be up to individual school districts around our state on whether they view the President's speech."
School districts in the Tri-Cities are allowing the teachers to decide if they'll show the speech. Teachers will be given the chance to preview the speech before it's broadcast live.
If parent's don't want their child to see it, they'll need to contact their school before Tuesday morning. With the Labor Day holiday on Monday, they'll need to leave a message or send a note to school. The speech starts at 9 a.m.