Uninsured in Yakima, a tough number to nail down
Posted:
Updated: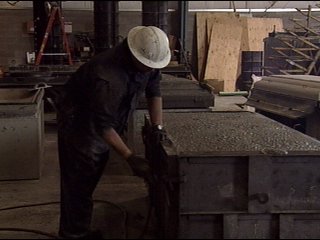 YAKIMA, Wash-- Yakima Memorial Hospital sees about 200,000 patients a year, around 4% are uninsured, for Yakima Regional it's 6.4%. Then from those numbers a fraction qualify for charity aid.
Yakima's Neighborhood Health Services reports they helped more than 5,000 people without insurance last year. The bottom line there are no concrete numbers for how many people are uninsured in Yakima County. What we do know is that many people turn to their employers for benefits.
At Wilbert Precast, a manufacturing plant in Yakima, they provide health insurance for their employees because when you're working with tons of concrete and heavy machinery it's important to be focused.
"I came from the timber industry and when guys had things on their mind other than work people got killed all the time," said Mike Dooley, branch manager, Wilbert Precast.
For Dooley providing health insurance for the companies 120 employees is a matter of trust.
He said it shows an investment in them and that leads to increased productivity.
But, not all companies have the same policy, health insurance can be expensive for small businesses.
"The company absorbs a lot of the increases we've had over the last several years, a lot of the premiums," said Dooley.
Dooley also said that many entry level employees overlook health care benefits. He was caught without insurance once.
"You really have to protect yourself, I know I've been caught with out it between jobs, I had a newborn that had several health problems," said Dooley.
His three month lapse in health insurance cost around 25,000 dollars. Dooley said he doesn't believe health care should be free. But, more insurance options could drive down costs for companies.
And because of high costs Wilbert Precast may be the exception and not the rule when it comes to company health care.