East Valley teacher accused of sex with student; Summons request inside
Posted:
Updated: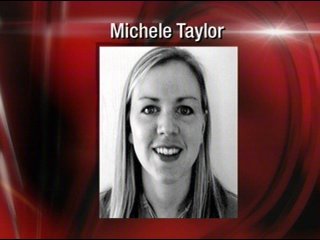 MOXEE--An East Valley High School teacher is accused of having sex with one of her students and prosecutors are ready to charge her.
Michele Taylor is facing one charge of sexual misconduct with a minor and communicating with a minor for immoral purposes.
The prosecutors' office let KNDO take a look at the charging documents, and the allegations are shocking.
The words jump off the page: texting. Kissing. Sex in the back of a truck.
Over a three month period starting in early March, the sheriff's report said the 31-year-old Taylor--a phys ed teacher at East Valley High--exchanged hundreds of text messages with two boys, aged 15 and 16.
The 16-year-old boy told detectives he and Taylor kissed in her school office on two different occasions, and the 15-year-old said the teacher sent him a picture message of another woman licking Taylor's chest.
But, that's not all; the report goes on to say that around 10 p.m. on May 9, Taylor and the boy talked on the phone.
She asked him to meet her at the K-Mart on Nob Hill Boulevard. The boy told detectives that's where they had sex, in the back of Taylor's pickup truck.
People in Moxee found the accusations shocking.
"I'll be honest with you. It was surprising," Cora Meginn said. "This little town isn't that kind of town."
"I think our office realized [quickly] it's a very serious case," Dep. Prosecutor Sam Chen said.
Chen said Taylor could face up to five years in prison if convicted.
Meginn cautioned against a rush to judgment.
"Prove it. And if you can prove it, then prosecute her," she said. "If you can't prove it, fire her and get her out of the school."
Taylor's still on administrative leave, but district leaders started their own investigation.
An attorney with the district expects that to be completed in a month or so.
KNDO called Taylor and went to her house to try to get her side. Her husband asked us to leave.
Taylor's first court appearance is scheduled for October 16 at 1:30 p.m.
Click here for a link to the summons request by a Yakima County Deputy to read what the alleged victims say happened.