Prostitution is happening at all hours of the day in Yakima
Posted:
Updated: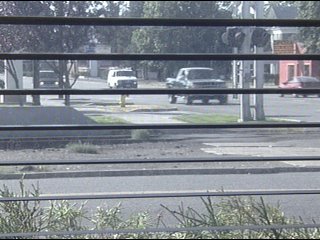 YAKIMA, Wash.- Prostitution is happening all hours of the day in Yakima and nearby residents and business owners want to see a stop to this.
There is a constant crowd of women walking up and down North First Street. What are they doing there? Officers said they are not exactly waiting for the bus.
"Ya, that seems to be a common area for prostitution to take place in Yakima," said Sergeant Chad Stevens from the Yakima Police Department.
Officers say this has been going on here for years, and it all happens within minutes, making it hard to catch them in action.
"You'll see women loitering and men driving around and women going up to the cars and calling them over," said Sgt. Stevens.
We caught exactly that on camera. We slowed the video down so you can see the woman getting out this truck.
Because she's not the only one working these streets, some residents are taking matters into their own hands by keeping a log of cars that pick up women and noting how often their stopping by. One woman spoke out about this but wanted to remain anonymous.
"The numbers are shocking. One time one guy came 10 times in one day to pick up a prostitute and it has to stop," said a concerned resident.
While you may think this is all going at night, you'd be surprised, most of what witnesses see around this area happens during business hours.
One woman says she constantly looks out of her window and many times a day, this is what she sees.
"They're looking behind in their rear view mirror, a woman goes up tries to sneak around the car, gets in, then leaves for 15 to 20 minutes until their exchange or whatever they do is done, then he drops her off," said a concerned resident.
Officers are patrolling the area but they're asking you to write down the license plates of anyone you see doing this and to call Yakima Police with that information.