Installing fire sprinklers in homes could become a requirement
Posted:
Updated: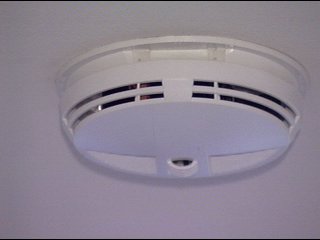 YAKIMA, Wash.- Washington State's building codes are changing. One proposal is to install fire sprinklers in new homes.
With several fires in Yakima this month and more than 40 fatal fires every year, safety is on everyone's mind. Sometimes having a smoke detector isn't enough.
"You don't have many seconds to get out if you have a fire, a fire sprinkler system works on a different premise, it contains and holds it in check until you have enough time to get out," said Deputy Fire Marshall Ron Melcher with the Yakima Fire Dept.
Firefighters respond to more than 400 fires, many of which could be prevented. Firefighters say now is the time for change.
While installing sprinkler heads into new commercial projects are common, some people want to see them being built into new homes the issue is the money.
"Range from $3,000 to $17,000 a unit for the average 2,000 square ft. home, that's pretty significant," said Joe Walsh from the Central Washington Home Builders Association.
Prices depend on the size of your home. Firefighters say the emphasis should not be on affordability but safety.
"I think there will be people out there interested in that home because there's protection for you children, what kind of price tag are you putting on your children," said Melcher.
Fire sprinklers connect to your home's water system and only go off where there is direct fire. Home-builders say they think prevention is important, but ultimately agree the option and cost should fall on the homeowner.
"I don't think we should impose that cost on the consumers unless they're asking for it," said Walsh.
The Washington Code Council will decide whether or not to enforce this in all new homes sometime over the next year.