Yakima Regional Hospital has come a long way
Posted:
Updated: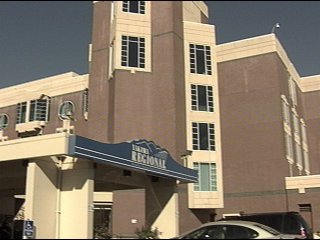 YAKIMA, Wash.- KNDO is celebrating 50 years in Yakima, but there are other places in town that have made the transition with us. Yakima Regional Hospital started off as a seven-bedroom facility that housed just a few people, now it's home to one of the most popular cardiac centers in the region.
Hundreds of patients are admitted into this hospital. Many people knew it as St. Elizabeth, then it grew and became Providence and now, it's Regional Hospital. Aside from its name, another change is technology.
"It's almost unbelievable because here in Yakima were on the cutting edge with so much technology especially heart, cardiac and neuro," said Debbie Lombardi, an employee at Yakima Regional.
"It's almost difficult to keep up with but I think we do a good job of it," said CEO Monte Bostwick.
Cardiac is what Yakima Regional is now known for, but before technology, it was care and compassion that built up this hospital, one patient at a time.
"That's it in a nutshell, when they come in they are the most important thing to us we want them to feel that way and be treated that way and hospitals are not always so pleasant places to go so we want to make it as pleasant as possible," said Bostwick.
Debbie Lombardi was born there and grew up with Regional, working as a medical technologist for 33 years. She says Regional has become a place she relies on.
"When I have people ask me if I feel good about this or that or what's going on at Regional, I can say with full heart yes and myself and my family would feel the same way being treated here," said Lombardi.
Yakima Regional is constantly adopting new medical technologies and now serves several thousands of patients in the Yakima Valley.