UDPATE: Investigators analyze fragments of detonated pipe bomb
Posted:
Updated: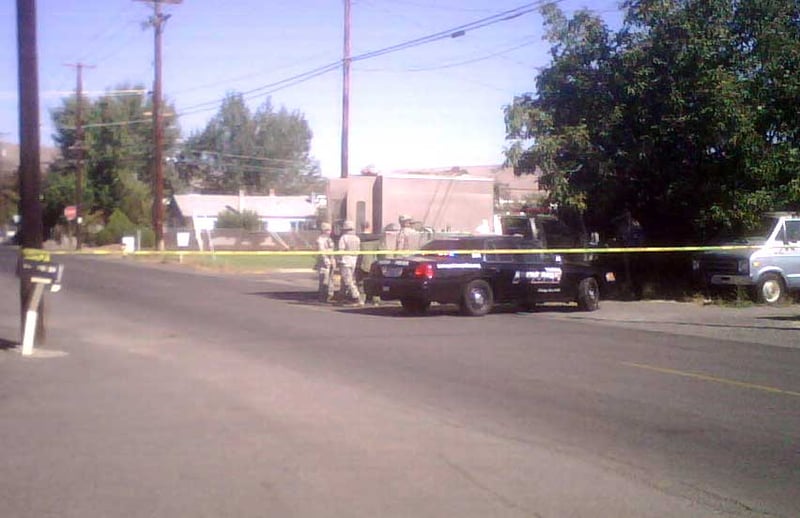 UPDATE: Investigators will be trying to pull fingerprints off of fragments of the pipe bomb they detonated on Thursday. Sgt. Mike Henne with the Yakima Police Department said the device appears to have been laying in the bushes for a while. He also said it looked like the person who left it there attempted to light the fuse, but was unsuccessful.
YAKIMA, Wash. -- Authorities continue to investigate a suspicious item found near 20th Avenue and Englewood Avenue, early Thursday morning.
Detectives said a man found what he believed to be a pipe bomb in the bushes around 10:12am, on the side of the road. He told police when he picked up the item, there was an attached fuse. He then put down the device and called 911.
Nearby businesses and schools were put on a temporary lockdown, but resumed back to normal around 11am.
The intersection was closed down for nearly two hours, while the Explosives Ordinance Disposal Unit was called from the Yakima Training Center. The loud "boom" sound, was not a pipe bomb, but the unit detonating the suspected explosive device.
"Of course, anytime you get a device that rendered could cause harm, it can be dangerous from any level. That's why they come in as experts to detonate it, and render it safe," said Capt. Rod Light, Yakima Police Department.
At this time, detectives said there are no known suspects or motives.
Police want to remind everyone, not to touch any suspicious device you may find, and to call 911 right away. Police also warn, items are very unpredictable and could have explosives, even chemicals inside them.