Wind Changes on Controlled Burn, Covering Yakima Valley in a Blanket of Smoke
Posted:
Updated: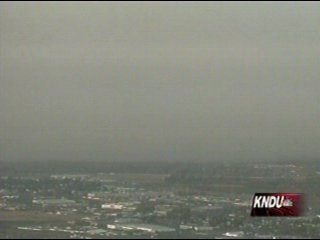 YAKIMA, Wash. -- It happens every year, crews clear brush and do controlled burning, something that prevents massive forest fires. Monday's work was standard, that is until the wind changed, blowing dark, thick smoke into the Yakima Valley.
"And it was almost hard to breath and it hurt your throat and you know your eyes were kind of watery," said Marcy DiPietro, Yakima resident.
The Naches Ranger District has been working on controlled burning since last week and up until Monday, no problems, but as we all know weather has a way of being unpredictable.
"We consulted with a number of meteorologists to try to confirm that the weather patterns were going to be favorable and for the first three or four hours they were and then things changed suddenly," said Randy Shepard, district ranger, Naches Ranger District.
Monday the Naches Ranger District was doing their controlled burning in the Bethel Ridge area, the wind was blowing smoke away from the Yakima Valley. Until, like Shepard said, conditions changed, the smoke horseshoed around, inundating Selah and parts of Yakima with thick, dense black smoke.
Around 1,800 acres of controlled burning caused five hours of bad air for many in the valley. Instrument readings show the air quality returned to good levels around midnight. The density of the smoke that reached the valley was odd, it usually tends to dissipate.
"Ya, I was surprised that it had made it this far down and it was as dense as it was," said DiPiero.
"We're under regulations for smoke just like any other individual or any company so we don't have a blank check," said Shepard.
Shepard said people should also remember that a few hours of smoke is better than the potential for several weeks of forest fires. The good news, the Ranger District is done with the large control burns scheduled for this season.