KNDO 50th Anniversary: Central Washington State Fair
Posted:
Updated: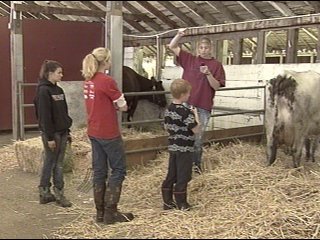 YAKIMA--As KNDO hits the 50-year-mark in Yakima, we're taking a look at businesses, organizations and people who've made the journey with us.
It might be hard to tell, but the roots of the state fair are right here in the Agriculture Building, the produce that put Yakima on the map.
Today, fewer and fewer people work in farming, even here in the valley.
"The story of agriculture production is part of our life," Sid Morrison, treasure of the Central Washington Fair Association and longtime member of the Board of Directors, said. "It's a challenge to tell it."
That story's at the fair to see. One longtime fairgoer said it always draws him in, despite the new attractions.
"Livestock and 4H FFA things probably haven't changed too much," Ed Forster said. He's here with his sister Eileen King, just like in previous years. "Everything else, all the commercial exhibits have changed a lot over the years."
Livestock and farming used to be the fair's main events.
Now? Rides, business booths and concerts are counted on to bring in more than 300,000 people each year.
"We've become more and more of an economic generator," Morrison said. "The fair's like any other investment you would make in attracting people to your area."
Morrison's one of hundreds of volunteers at the fair. He calls working for the fair "A labor of love."
And, it's one that never ends. The fairgrounds buzz all year round. All the events at the Sundome, County Stadium and fairgrounds are expected to bring in more than $70 million to Yakima in 2009.
For brother and sister Forster and King, the fair itself will bring them and their family back every year.
"It's been a tradition," King said. "Starting back with our parents and now with our children and grandchildren. We look forward to it every year to be together and share it together."