Richland teen comes up with idea for website to interpret Twitter
Posted:
Updated: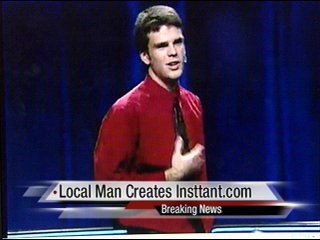 RICHLAND, Wash.-- A Richland teenager has started his own company and website, after coming up with a way to interpret Twitter messages, or tweets, and turn them into useful data.
Twitter has been all the rage these days, with people Tweeting about what they're doing or reading up on their favorite people or companies. Soon, there's going to be a way you can track all that data, Insttant dot com.

It was created by 19-year-old Richland native Joe Langevin. He's now a Sophomore at WSU in Pullman. Just last month, he presented his idea at a large technology conference, Tech Crunch 50, in San Francisco. He was the youngest presenter, but says his idea was well received.
Insttant.com will be able to sift through tweets and come up with headlines, comparisons, and changes in opinion. It can track videos and images, and tell who's the most influential on twitter.
Langevin says the website will be useful to a number of different users. He explains, "Investors can go on and see how people are feeling about their companies and how that's changed recently. Individual users can go to the home page and find out what's happening right now. If you're a marketer or advertiser, for example, you can say, 'Oh, how's the campaign doing?' You can see how people's sentiment toward your company has changed."

Insttant.com is still in the works, and Langevin is looking for developers and investors. He hopes to launch the website in about two months, but has already had interest from big companies like Newsweek and Super Pages.